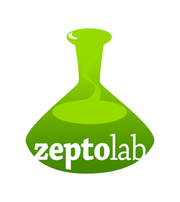 ZeptoLab is a Russian video game developer that is based in Moscow, Russia. They were founded on 2008, and have been creating games for iOS and Android since. Their CEO and Chairman is Misha Lyalin, who runs the 19 man company. It is most notable for making the iOS game Cut the Rope, which has been ported to Android devices, and the Nintendo DS in their store, DSiWare.
History
ZeptoLab was founded in 2008 by Semyon Voinov, and Efim Voinov. They entered the mobile game market with the release of Parachute Ninja. It met heavy praise from critics and reviewers, and was priced at $0.99 upon launch. In October, they released Cut the Rope. Since then, it has been downloaded over 100 million times, and even received a sequel, Cut the Rope: Experiments.
Games
Ad blocker interference detected!
Wikia is a free-to-use site that makes money from advertising. We have a modified experience for viewers using ad blockers

Wikia is not accessible if you've made further modifications. Remove the custom ad blocker rule(s) and the page will load as expected.