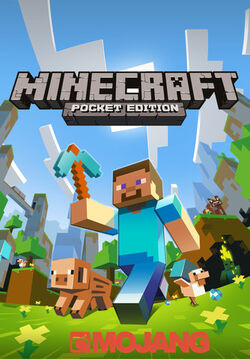 Minecraft: Pocket Edtition is an iOS remake of the indie game Minecraft made by Mojang. Currently still in alpha, it lacks many key features from the PC version such as some enemies and items as well as the graphic style (which is more similar to that of Classic).
Gameplay
There are currently 2 game modes, Survival and Creative. Survival revolves around building shelter from gathered resources and fighting monsters to survive. Creative mode gives the player access to all blocks for the purpose of building structures easily.
Trivia
As of July 2013, the current version of Minecraft Pocket Edition is 0.7.2.
More Information